Wow!  I am sure there are far more descriptive and eloquent words to convey this past week but this is the one I've been repeating all week… WOW!
Last weekend was the Dallas Bridal Show, down at Dallas Market Hall, and I had the distinct pleasure of showing off the newest addition to Sheila Hannus Photography, Allure Boudoir.  Not only did I get to share my chic boudoir business with Dallas's brides-to-be but I had the honor of being the FIRST & ONLY boudoir photography booth at the Dallas Bridal Show.
All the goals I had mentally set for myself were surpassed and exceeded, and since the show I have been quite busy.  Thank you so much to the ladies (and their fiances) for stopping by the booth, looking through the albums, asking questions, and flooding my email inbox with your boudoir shoot requests!  Also, thank you to everyone who signed up for the raffle, the grand total of entries was 853.  No, I did not just miss type that, there were EIGHT HUNDRED AND FIFTY THREE raffle entries.  Again, wow!
In fact, there were so many raffle entries I decided to draw FOUR winners, two grand prize and two runners-up.  The email notifications to the winners went out Friday evening and Saturday morning.  So far I've only received confirmation from one lucky lady.  So, if you entered the raffle, be sure you are checking your inboxes (and SPAM folders), because you just may be a winner!
*
Here are some pictures from the show, and I would have liked to had some more but I truly didn't anticipate being so busy that I wouldn't have time to snap some detail shots…
*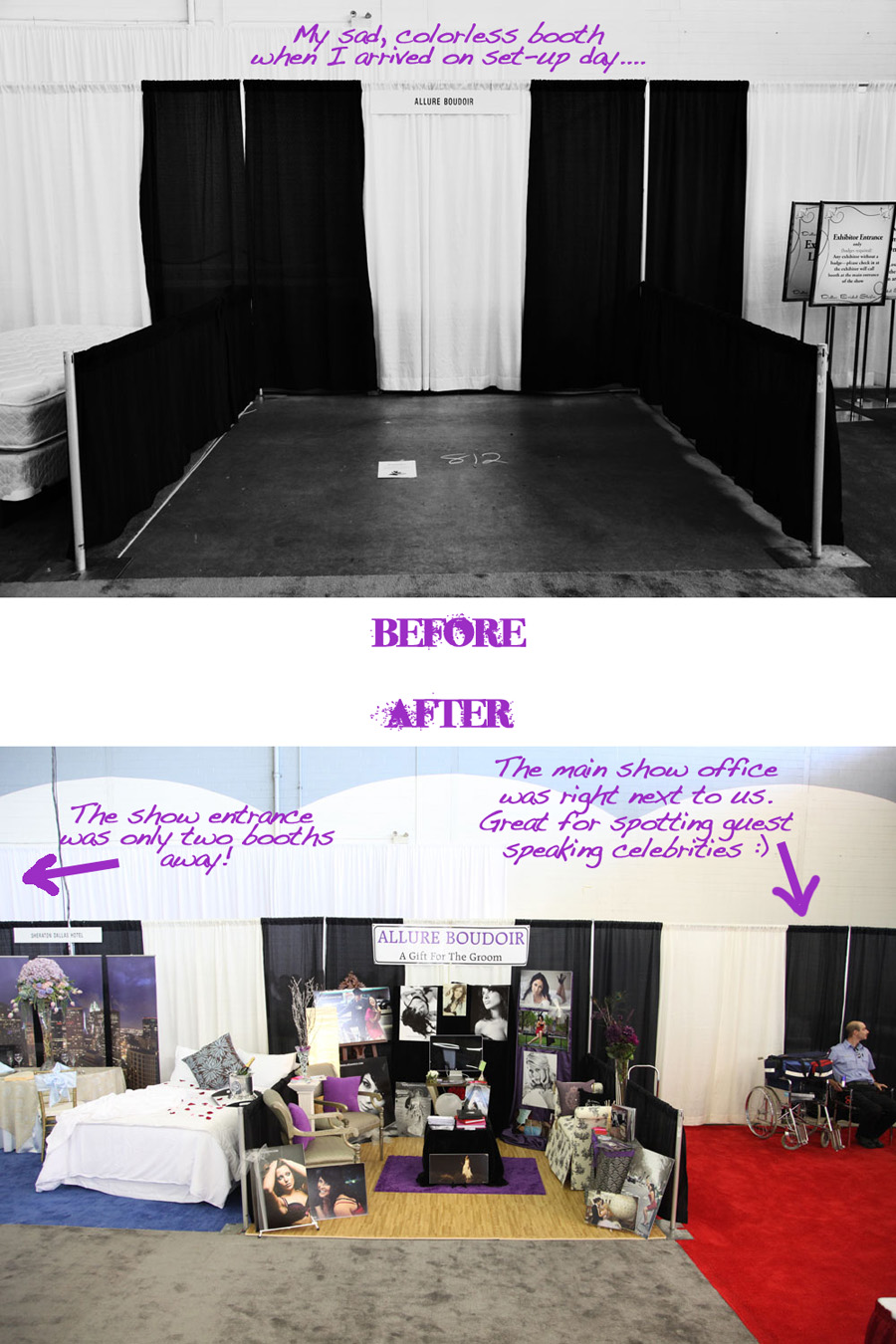 *
Thankfully I grabbed two shots on set-up day (yes, I take pictures while setting up to have different visual perspectives.  yes, I'm a photo nerd), and got one detail shot right before the booth break down.
*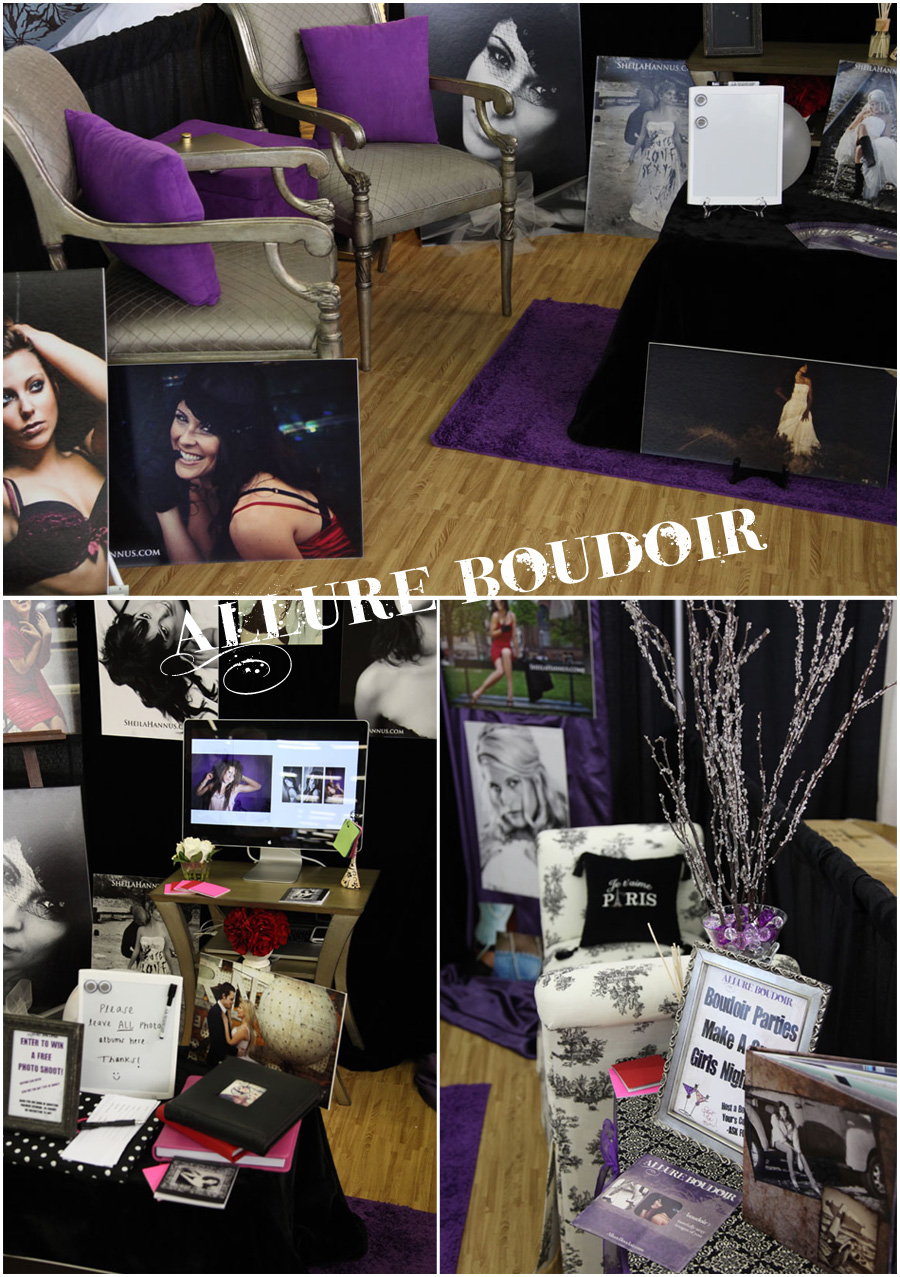 *
These two beautiful ladies, Kristen & Charlotte, along with Susie (not pictured), were my guru assistants for the weekend.  They truly rocked.  I can't say thank you enough to all of you!
*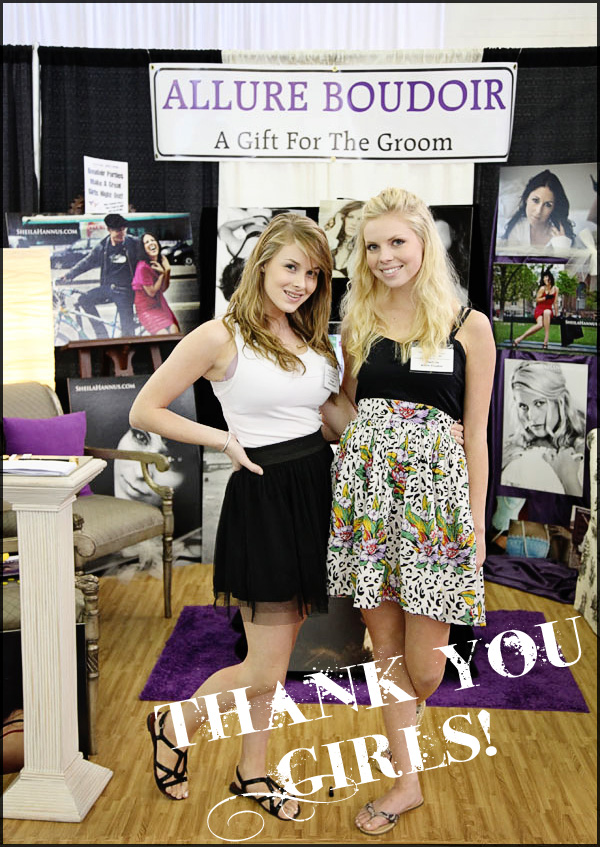 *
Here is a quick snap my mom grabbed when she stopped by the booth on Saturday.  I think this sums up the weekend pretty well…
*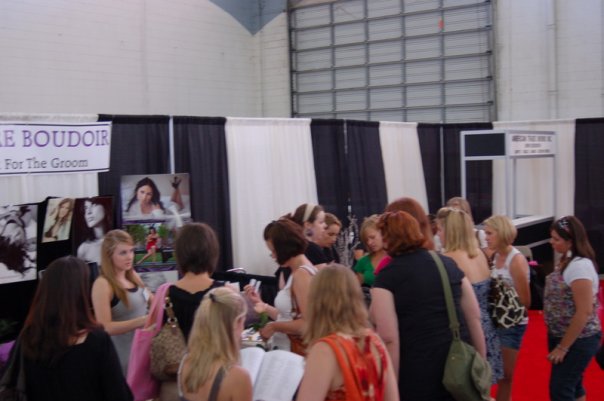 *
Thank you again to EVERYONE who made the Allure Boudoir bridal show booth awesome, including all the fabulous future brides who came by!
*